Mind Your Own Business (MYOB) Training in Singapore
---
About This 3 Days Myob Course Benefits
One Time Free Refreshment Class within 6 Month

SkillsFuture Approved Course
Hands-On Exercises
Attention to each participants
Step-By-Step Course
100% Satisfactory Record
Trained more than 10000 Participants
10 Year Experienced Trainer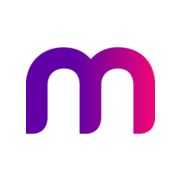 Myob Course for Beginners

1st Day Training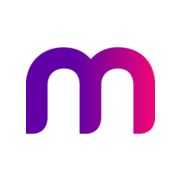 Intermediate Myob Singapore Course
2nd Day Training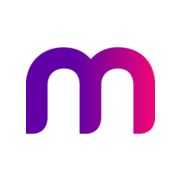 Advanced Myob Training
3rd Day Training
Venue: 10 Anson Road, 26-08A International Plaza, Singapore 079903
Myob Course Objectives !!
MYOB stands for mind your own business. This is not just an accounting software but an integrated business and inventory management solution. It's an accounting software for the small business owners. It's a powerful yet easy to use and understand software. It helps one to process sales and purchase, track receivables and payables. MYOB becomes user friendly only when one attains MYOB training in Singapore.
After enrolling for this This Skills future Approved MYOB course is focuses on how to setup and operate your organization's accounting utilizing MYOB software. This is 3 days MYOB training course which include step by step guideline to use, implement and run MYOB software. you will be taught under the guidance of experts in the accounting field. Under this course functions such as inventory functions, purchase functions, card file functions and all others will be taught in detail.
Where to learn MYOB?
The best part about wanting to learn MYOB is, it required absolutely no experience. By means of MYOB accounting powerful inventory management you will exactly know what is in stock, on order and committed. But to be able to understand MYOB and work with it you need to get admission in an MYOB accounting course Singapore. The benefits of joining this course are that one will become familiar with the insights of this software, not only that will gain practical and absolute true knowledge of how the application works. While working with the software under the course one may face certain doubts which when cleared at the root level yield professional accountants.
Who Should Attend This Myob Workshop: Accounts Admin, Accountants and Business Owners
Day 1: Course Content For Basic Myob Training

Brush up the accounting knowledge
Kick start with MYOB Software Course.
Getting friendly with MYOB Software
Banking, sales & purchase module.
How to setup a new data file for company account.
Problems face while installation of new setup for company in MYOB.
How to make template for creation of account lists.
How to avoid making mistakes while
Creating accounts list.
How to insert data account balance from previous year Accounts balance sheet.(bank, debtors and creditors)
How to create inventory items through the usage of inventory module.
How to key in customers, suppliers and employee details into MYOB.
How to take back up and restore your data files in MYOB software.
Day 2: Course Content for Intermediate Myob Training

Day-to-Day processing: Sales (Quote->Order->Invoice->Receipts)
Day-to-Day processing: Sales (Process Customer Payments, Adjustments)
Day-to-Day processing: Purchases (Quotes->PO->Bills)
Day-to-Day processing: Purchases (Supplier Payments, Adjustments)
Record money received and spent
Petty Cash
Bank Reconciliation
Worried you may miss out any receipts or payment?
Reconcile to your bank statement just by ticking.
GST Reporting
Learn to use the features in MYOB to help you prepare GST Returns

Day 3: Course Content for Advanced Myob Training
Fine tuning MYOB
Customize the behavior, backup your precious data
Perform year end closing
Design of Forms
How to navigate and insert company logos in forms
Multi Currency
Setting up multiple currencies debitors/creditors in MYOB
Foreign currency transactions
Filters: The use of filters to segregate between trade and other debtors/creditors
Department/ Job/Project Accounting
Use of Jobs & Categories to capture departmental costs and job/project P&L and how to insert Budgets
Security: Setting of IDs to control restriction various modules. How to prevent back postings
Journals: Postings of journals and automation of recurring transactions like depreciation and regular billings
Step by step guide to starting new financial year or "Start New Year" function