ACCA Applied Skills Level in Singapore
---
The Applied Skills level builds on the fundamental knowledge and skills developed in the first level, the Knowledge level, and focuses on the application of these concepts in more complex business scenarios.
ACCA Eligibility Criteria
---
Minimum Age Requirement :
18
---
A pass grade at C6 in GCE "O" Level or its equivalent, or
Learners (Students), who have other qualifications, will be assessed on a case-by-case basis.
Minimum Academic Requirement :
---
1. Year Part Complete Diploma from a Polytechnic, or
2. passes at Singapore / Cambridge GCE A Level (grades A- E) PLUS
3. Singapore / Cambridge GCE O Level passes (grades 1-6 / A1-C6) (in five separate subjects including Mathematics & English), or its equivalent approved by ACCA.
ACCA Who should learn Applied Skills Level ACCA
---
ACCA is ideal for individuals who aspire to become qualified accountants and pursue a career in finance, accounting, or business. Specifically, those who are interested in financial accounting, management accounting, taxation, audit and assurance, and corporate governance should consider learning ACCA.
The Applied Skills level consists of six modules
---
Which cover a range of topics including Performance Management, Taxation, Financial Reporting, and Audit and Assurance. These modules are designed to provide individuals with a deeper understanding of accounting and finance principles and their application in real-world scenarios.
Taxation (TX)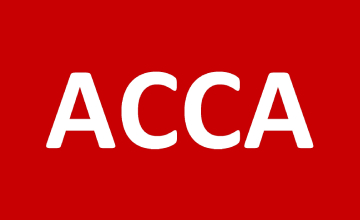 By undertaking the Taxation module, you will gain a comprehensive understanding of the tax system specific to your jurisdiction. This includes learning about tax obligations for individuals, companies, and groups, as well as the consequences of non-compliance. You will acquire the knowledge and skills necessary to accurately explain and calculate tax liabilities. In cases where your national jurisdiction is not covered, we recommend choosing the UK variant, which provides a solid foundation in taxation principles.
Performance Management (PM)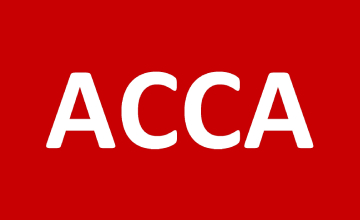 By undertaking Strategic Professional ACCA, you will enhance your knowledge and skills in applying management accounting techniques to both quantitative and qualitative information. This encompasses areas such as planning, decision-making, performance evaluation, and control. Through this comprehensive curriculum, you'll gain the necessary expertise to effectively analyze and interpret financial data, enabling you to make informed strategic decisions and contribute to organizational success.
Audit and Assurance (AA)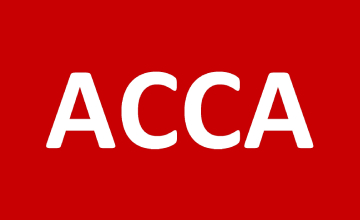 Through the study of assurance engagement, you will gain valuable knowledge and a deep understanding of the entire process. This includes learning how to effectively carry out assurance engagements and apply them within the professional regulatory framework. By mastering these concepts, you will be equipped with the necessary skills to ensure compliance and deliver high-quality assurance services, making a significant impact in the field of accounting and finance.
Corporate and Business Law (LW)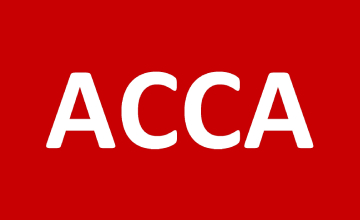 Through the Strategic Professional ACCA program, you will gain a comprehensive understanding of the legal framework that governs business entities and finance, both domestically and internationally. This knowledge equips you to navigate the complexities of regulations and effectively operate within legal boundaries. Additionally, you will develop insights into corporate fraudulent and criminal behavior, enhancing your ability to identify and address such issues in the professional realm. This expertise ensures that you possess the necessary legal acumen to make informed decisions and mitigate risks within the business and financial sectors.
Financial Reporting (FR)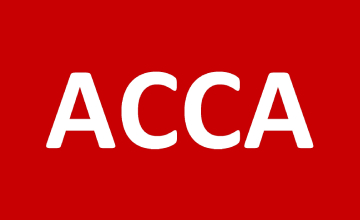 Through this course, you will acquire a comprehensive understanding of accounting standards and the theoretical framework. You will learn how to effectively prepare financial statements for various entities, including groups, and gain the analytical skills to interpret and analyze those statements. This knowledge and skill set will equip you with the expertise necessary to navigate the complexities of financial reporting and make informed financial decisions.
Financial Management (FM)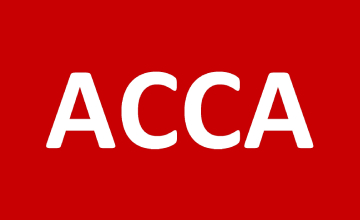 Through the Strategic Professional level, you will cultivate the expertise and abilities required of a finance manager, specifically in making crucial decisions regarding investments, financing, and dividend policies. This comprehensive program equips you with the necessary knowledge and skills to excel in financial management roles, enabling you to navigate complex financial landscapes and contribute effectively to organizational success.
Upon completion of the Skills level, individuals will have gained a strong foundation in accounting and finance and will be well-prepared to take on more advanced roles in the field. They will also be eligible to progress to the final level of the ACCA qualification, the Professional level.